Since the beginning of Urvanity in 2017, Mahou has been part of our project and is doing so again in this sixth edition. This year we will continue to work together to develop cultural and artistic activations, as part of our quest to reconnect people with art and their environment.
This year, we will once again intervene in the Espacio Mahou, which will host our UVNT Mahou Talks, this time with the architects of PAREID.
Click here to discover all the 2022 Talks
Everywhere and Nowhere
Everything is connected. Pipes, tubes, wires and cables transfer physical and digital matter through vast infrastructural networks. These elements span cities, landscapes, continents and are often out in the open but when followed lead to no beginning or end, abruptly vanishing behind walls, into the ground or connecting to circuits and subsumed into a large whole. They have the characteristic of being ubiquitous while disappearing in plain view; they are everywhere and nowhere. The language of excess, fluidity, connectivity and transmission, are rendered in the space through the use of three materials: tubes, lights, metal. Lining the walls, ceiling and parts of the floor, visitors are immersed by the machine-like organs and red glow; all of which are familiar and at the same time alien.
About PAREID
Deborah Lopez and Hadin Charbel are architects and founders of Pareid, an interdisciplinary design and research studio currently based in London. Their work takes approaches from diverse fields and contexts, addressing issues related to climate, ecology, human perception, machine sentience, and its ability to alter current modes of existence through imminent fictions.
Both are lecturers at the Bartlett School of Architecture at UCL on the B-Pro programme, where they lead a research group, entitled 'Monumental Wastelands'.
Awarded with the Monbukagakusho (MEXT) scholarship from 2014-2018, they received their Master of Engineering in the Field of Architecture from the University of Tokyo (T-ADS).
Their research has been featured and presented at conferences in the United States and Europe, including ACADIA Post-human Frontiers, Technarte Art+Technology Conference, COCA First International Conference in Architectural Communication, and at ACADIA Disciplines & Disruption (MIT, Cambridge, 2017).
They have been awarded with the COAM Emerging 2020 prize and Arquia Innova awards by the Arquia Foundation in 2020.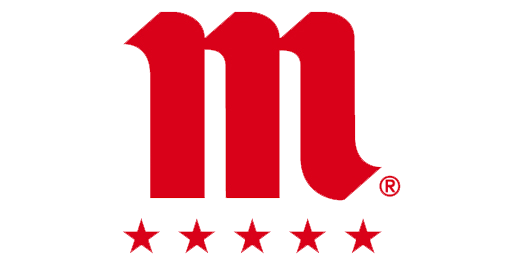 Friday 25th
Saturday 26th
Sunday 27th
Mahou Hall. COAM, Calle de Hortaleza, 63.

17:00 - 18:00

YOUNG COLLECTORS: A hobby not so expensive. New faces and platforms of collectors.

// Alejandro Azañón and Gaby Vera.

18:15 - 19:15

ART LAW: Copyright and intellectual property: Does the law protect art made in public space? Successful case study.

// Diego Figueroa-Rodríguez.

19:30 - 20:30

ART CONSERVATOR: The secret of success: conversations between conservators and artists.

// Julia Betancor with Ivan Forcadell and Vanessa Barragao.

Conversations moderated by Custodio Pastor.

Mahou Hall. COAM, Calle de Hortaleza, 63.

13:00 - 14:00

Art toy world and serial art.

// Riacardo Cavolo y Luaiso López.

18:00 - 19:00

New contemporary languages

// Jorge Isla (SC Gallery) and Octavi Serra (The Posttraumatic).

19:30 - 20:30

Conversation with the artist:

// Ana Barriga (VILLAZAN).

Conversations moderated by Custodio Pastor.

Mahou Hall. COAM, Calle de Hortaleza, 63.

13:00 - 14:00

FESTIVALS: other ways of working in public spaces
// Javier Peña (Concéntrico, Logroño) and Emilio Ruiz Mateo (Flora, Córdoba).


17:00-18:00

Screening "Faces and Places"

1h 29m

Directed by Agnès Varda and JR

Conversations moderated by Custodio Pastor.